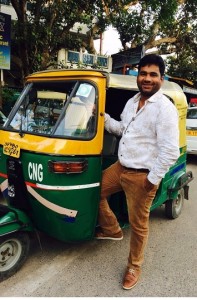 Hello everybody, Namaste,
My name is Gopal Kumar and I will be your driver at your service throughout your trip.
I speak Hindi, French and English.
For years, I travel with visitors from all continents which allows me to approach their culture.
For 18 years, I have extensive experience of Rajasthan.
I practice my profession with passion and I'll visit my country as ever you would hope not, I'll let you meet the Indian people and share with them some unforgettable moments.
In a word, I will make you love my country as much as I love it, with passion and fidelity