Indian cooking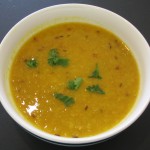 Indian cooking covers a wide variety of regional cuisines of India. They are influenced by the spices, herbs, fruits and vegetables found in each region of the country but also by religion and history.
                                                                                                                                                 Soup dal
Some dishes and specialties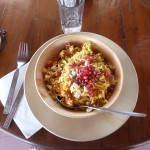 The dal: flat base throughout the country, with lentils and pulses.
- Curry: a dish that is prepared with any kind of food (chicken, mutton, fish and also vegetables, etc …).
- The biryani and pulao: flat rice pilaf flavored with saffron and cooked with or without meat, or eggs.                                                                                                                        Pulao rice
- The tandoori: pieces of meat or fish macerated in spiced yogurt and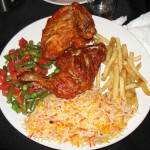 cooked in a clay oven, the tandoor.
- The dosai: crepes of lentil and rice flour from the south. They eat natural   (plain dosai) or stuffed with vegetables (masala dosai).
- Raita yoghurt spiced vegetables
                                                                                                                                              Tandoori
Breads 
Roti and chapati: slab of whole wheat flour mixed with water and not thrown.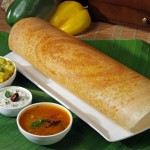 Baked in the oven (tandoor) for the first and on a plate of cast iron (tawa) for the second. These are the most common, eaten bread in families in northern India.
Naan, the pancake flour, cooked in tandoor                                                                                                                                   Donsaï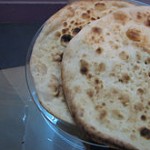 Drinks
- The tea (chai in Hindi) is the national drink, served with milk. Otherwise you have to  specify you want the black tea or chai cali. The Indian tea (chai masala) is boiled with milk, sugar, cardamom and many other spices.
- Lassi: a drink made of yoghurt. They can be found in nature, sweet or                   savory;                                                                                                                                     Chapati
                                                                                                                                         Naans