It was the historic capital of several Indian empires.
Delhi is particularly linked to the Mughal Empire in 1526 after the victory of prince Babur against the last sultan of Delhi.
The Mughals established their capital in the part of the city now known as Old Delhi (Old Delhi). It remains the capital until 1707 In the early twentieth century, during the British colonization, the British government decided to move the capital from Calcutta, considered too eccentric, to the city of Delhi. Delhi is well built south of the old city ​​became the capital of British India in 1911.
In 1947, independent India confirms New Delhi as the capital of the new country: New Delhi, located in the territory of the National Capital welcomes Central Government of the Republic of India, including the Parliament
The territory of the national capital Delhi covers 1,481 km ².
Monuments to visit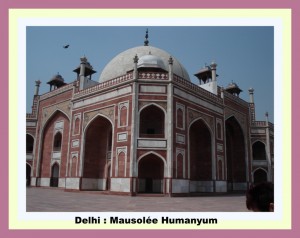 Humayun's Tomb is the first example of Mughal mausoleum, It was built in 1560 .. It houses the tomb of the Emperor Humayun as well as 150 members of the royal family. Besides the tomb of Humayun, found in the main building the graves of his two women as well as his great-great-grand-son. Some Mughal emperors are buried. Complex was declared a World Heritage Site by UNESCO in 1993.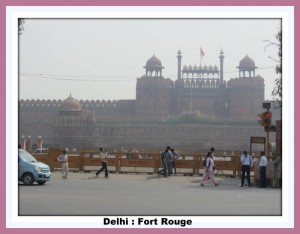 Red Fort is a fortress of Mughal architecture. It is listed since 2007 on the World Heritage List. The fort is also the site from which the Prime Minister of India addresses the nation every August 15 (India gained its independence on 15 August 1947), it is the symbol of the independence of India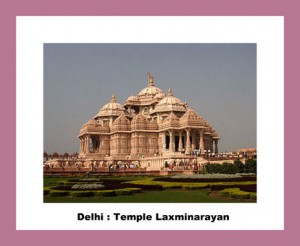 Akshardham temple, one of the largest Hindu temples in the world