There are three national holidays in India:
- Independence Day, 15 August each
- Republic Day, 26 January each
- Gandhi Jayanti :Mahatma Gandhi's birthday each 2 October
These celebrations are mandatory for all government institutions.
Beside these, there are many religious and cultural festivals.
Divali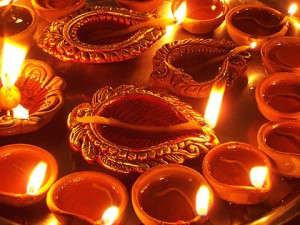 Divali is a very popular festival in India ; it is the festival of lights, during which we offer gifts and shoots fireworks. The festival lasts five days, the third most important ("Bari Divali", "is dedicated to Goddess Lakshmi, the other four being associated with various legends and traditions.
The third day is also the last year of the Hindu calendar Vikram used in north of India. The next day, the beginning of the Hindu New Year, is known to Annakut in northern India.
This year it will be celebrated November 06 , 2018
Holi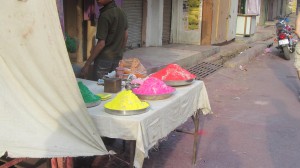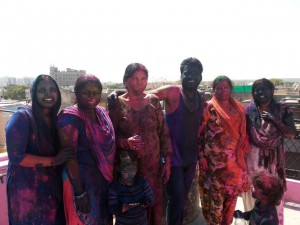 Holi,  sometimes called festival of colors is the Hindu festival of the spring equinox. It finds its origin in the Vasantotsava both a coronation of spring and celebration of fertility. It is celebrated throughout India for two days during the full moon of the month of Phalguna which is in February-March. Holi is dedicated to Krishna in northern India
The night of the first day of the festival, a fire is lit to remind the cremation of Holika. The second day, known as the Rangapanchami, people, dressed in white, circulate with color pigments that they throw themselves to one another, it is also an opportunity to invite oneself to share dishes prepared especially for this occasion.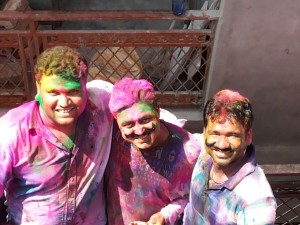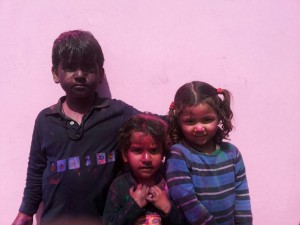 Pigments they throw themselves have a specific meaning: green for harmony, orange for optimism, blue for the vitality and red for joy and love.
Ganesh Chaturthi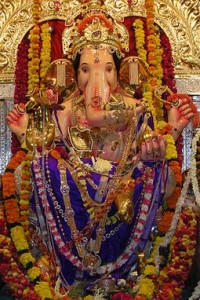 Ganesh Chaturthi (Ganesh Festival) is an Indian festival in which Lord Ganesha, son of Shiva and Parvati, is revered
This festival is celebrated throughout India, is particularly popular in the state of Maharashtra (Mumbai, Pune). Ganesh Chaturthi takes place during the month of Badhra Bhadrapad or sixth month of the Hindu calendar, which corresponds approximately to the period from 20 August to 15 September in the Gregorian calendar. The festival always lats an odd number of days up to eleven even thirteen
Mahashivatri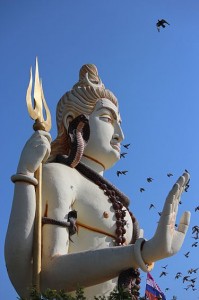 All the fourteen days of the moon in its dark face of  the calendar of this star are dedicated in Hinduism the god Shiva. The Mahashivaratri takes place once a year around February-March in the Gregorian calendar, the month of Magha in India
Mahashivaratri is one of the biggest festivals of the year on the Indian subcontinent. Fasting, a night of prayer, the immersion of a lingam, one of the attributes of Shiva take place; offerings of all kinds like flowers, incense are given to this god. The name of Shivaratri or Shivatri is also attributed to this day. Tradition says that Shiva was born on this day;
Rakhi

Raksha Bandhan is the Indian festival that celebrates the bond of brotherhood that unites two human beings, whether  brother and sister in the family life, or as sincere friends, as brother and sister. This link, rakhi, is represented by a small cord that the sister attaches to  her brother's wrist and asks  his protection during this special day