Shivpuri is a city and municipality in Shivpuri district in the center of the state of Madhya Pradesh. It is located at an altitude of 462 m. It consists of nine administrative divisions, namely, Badarwas, Karera, Kolaras, Narwar, Pichhore, Pohri, Bairad,.
It is a beautiful landscape of small hills and hardwood forests. . Shivpuri has a total area of 10,298 square kilometers.
The economy is based on agriculture Shivpuri and 83.38% of the labor force is engaged in agricultural work.
Shivpuri is a paradise for tourists with its fascinating destinations like Madhav National Park, George Castle
Monuments to visit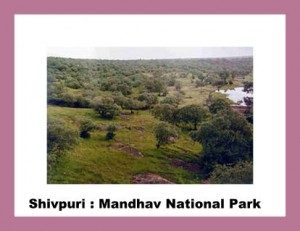 Indeed, nearby Shivpuri, lies the Madhav National Park where abound antelopes of all kinds, while on the small lake Chandpata, flock of many birds, migratory most.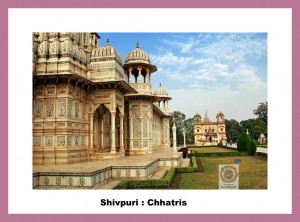 This is indeed that have built the beautiful Cenotaph (chattri), memorials of the last representatives of the dynasty of the Scynthia. They are beautiful buildings of Marble inlaid with stones hard semi-precious.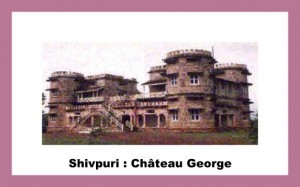 Deep inside the Park national of Madhav, at its highest point, stands the castle of George