Ujjain is a city in central India located in the Malwa region of Madhya Pradesh, on the right bank of the Shipra, one of the western tributaries of the Ganges. This is one of the oldest cities in the country and is one of the holiest cities of India. It takes place every twelve years the great pilgrimage called Kumbhamelâ (last in 2004). It was an important center for astronomical and mathematical studies.
The Kumbha Mela and Kumbh Mela, literally "party of the pitcher" is a Hindu pilgrimage held four times every twelve years and held, in turn, in the holy cities of Prayag (Allahabad Hindu name in Uttar Pradesh), Haridwar (Uttarakhand), Ujjain (Madhya Pradesh) and Nashik (Maharashtra).
Monuments to visit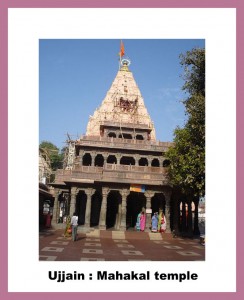 Located in the "city of the gods", Ujjain (Madhya Pradesh), Mahakaleshwar Temple is one of the twelve Jyotirlingas in India. The temple is a place of pilgrimage for Hindus and is visited by many a devotees every year. Ideally located near a Lake, the temple is dedicated to Lord Shiva.
A Jyotirlinga or Jyotirling or jyotirlingam is an object of devotion representing the God Shiva.
It is also considered to be one of the 10 first Tantric temples of the India and has the (ashes ritual) only of this kind in the world.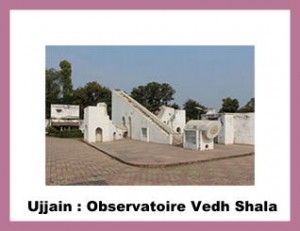 The Jantar Mantar or Observatory Vedh Shala: located outside the city, it was built as those of Jaipur and Delhi by maharaja Jai Singh II of Jaipur in 1730.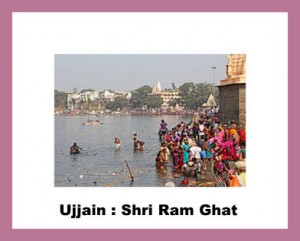 The Shri Ram Ghat on the river Shipra