Mandu or Mândûgârh is a fortified site since the sixth century, perched at 600 m in the Vindhya mountains, some 90 km from the city of Indore in Madhya Pradesh Malwa region. The top of the hill is surrounded by a wall of about 10 km long.
The buildings of Mandu have a particular style designed by the leaders of the Ghuri dynasty of Malwa. Most were built from 1401 to 1526.
Monuments to visit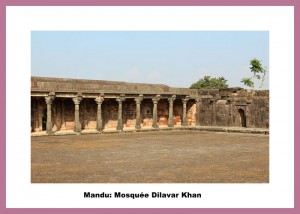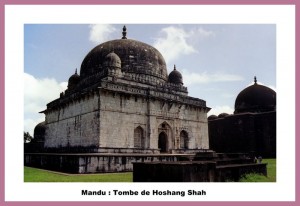 Hoshang Shah's tomb (1440) in white marble. Shah Jahan sent four of his architects to study during of the design of the Taj Mahal. The large central dome surrounded by four smaller domes at the corners.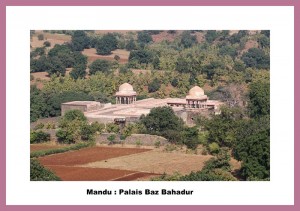 Baz Bahadur's Palace was built in the early 16th century and is distinguished by its large courtyard surrounded by halls and high terraces overlooking stunning views of the beautiful surroundings