Orchha is a small town in Madhya Pradesh, which was the capital of the princely state of the same name. The city is located about ten kilometers south of Jhansi on a plateau surrounded by low mountains
Jewel of Madhya Pradesh ", Orchha is a tiny city, timeless, founded in the sixteenth century.
Monuments to visit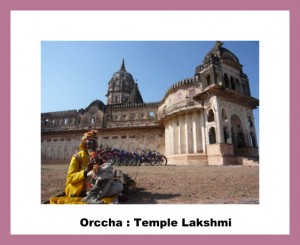 Laxmi Temple is dedicated to the goddess of wealth, Lakshmi. It was built in 1622.It is a strange mix of temple and fort.The walls are richly decorated. The temple has a rectangular plan with bastions at its four corners. The pillars and the central dome are adorned with beautiful sculptures. There is a sculpture of Ganesh.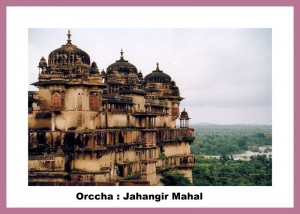 The Jahangir Mahal, a palace built by Bir Singh Deo in honor of the emperor Jahangir, who came visiting Orchha in 1606 and used it only once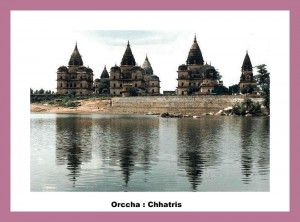 The chhattri ,14 cenotaphs built for Raja Orchhâ along Kanchana Ghats on the banks of Betwa